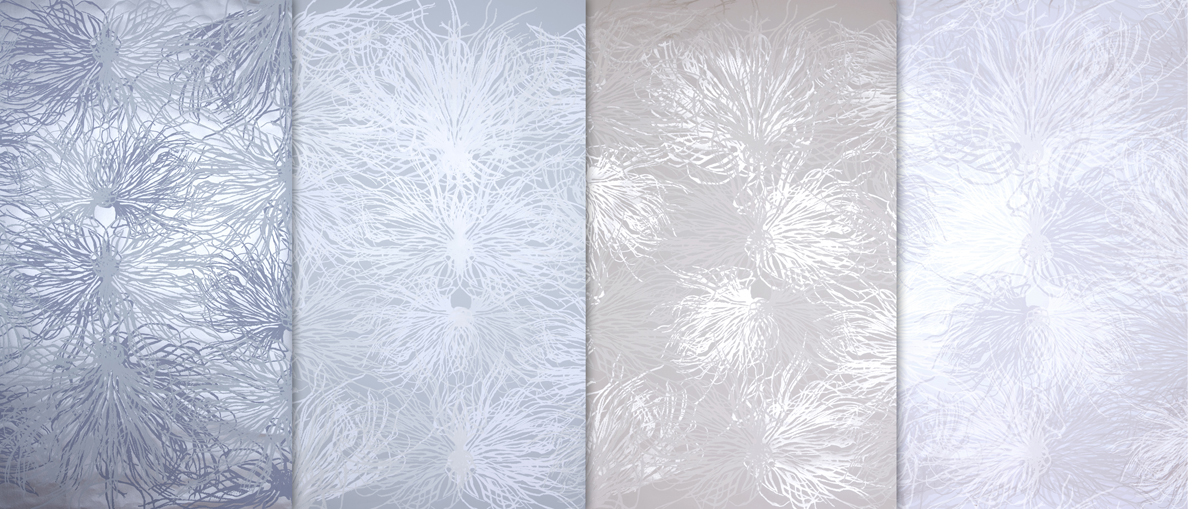 anemone pattern hits hotels
Our Anemone pattern in Goldspun and Snowflower was chosen to adorn a new impressive 50 floor hotel
and casino opening in 2010. Details to come…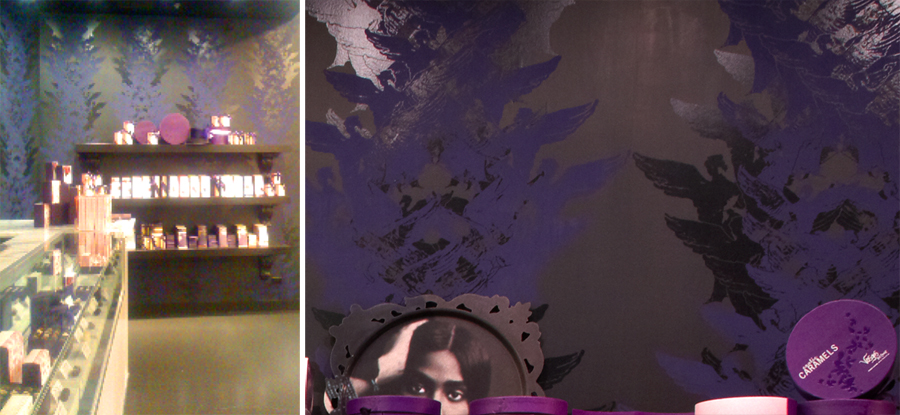 vosges
We were very excited to create a custom colorway of Aphrodite for our favorite chocolatier, Vosges. The
deep plum and noir colorway is shown here as a backdrop for the boutique's flagship store in downtown chicago.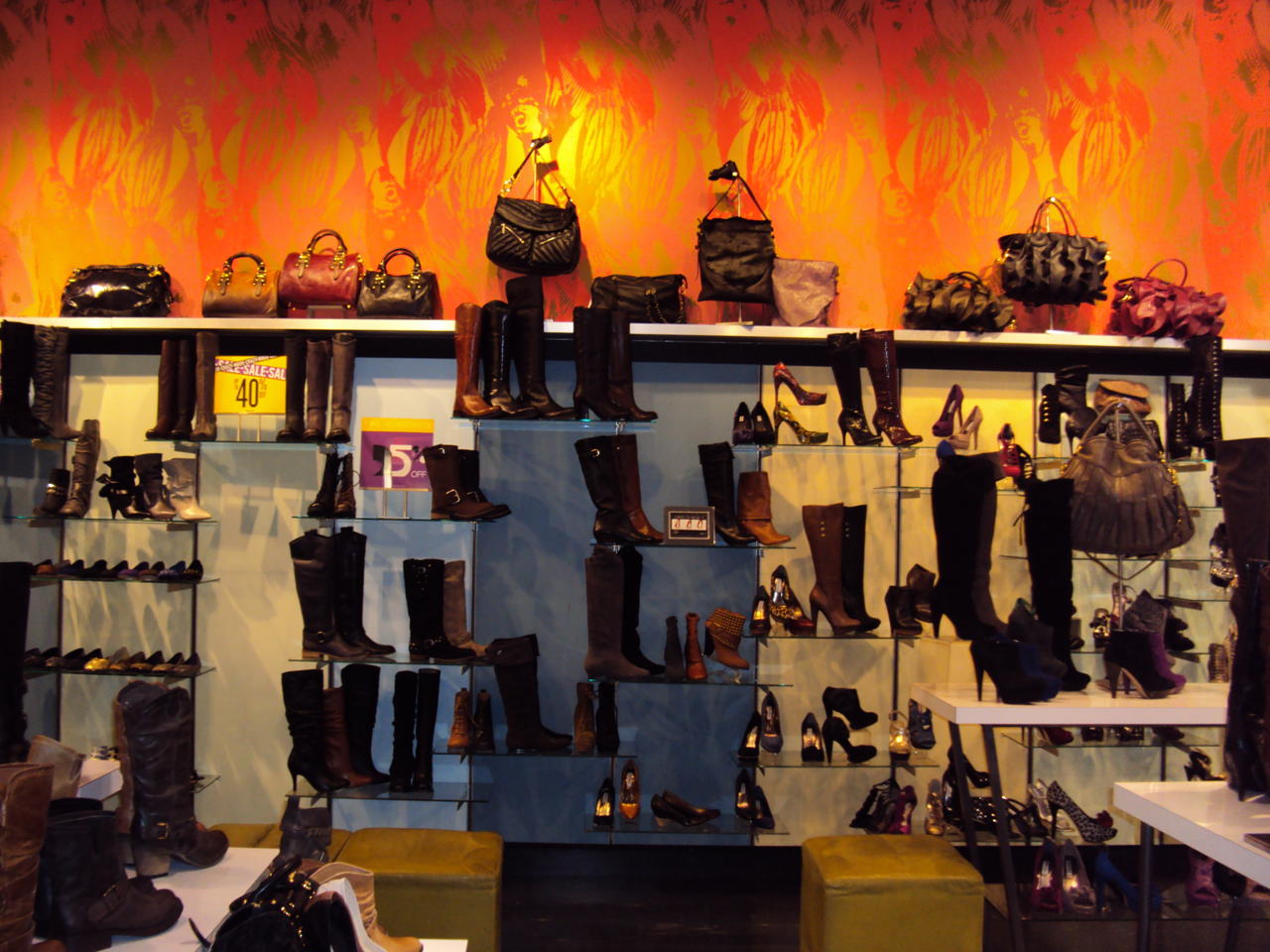 steve madden
Betta in Persimmon radiates the walls of Steve Madden's new shoe store in Las Vegas.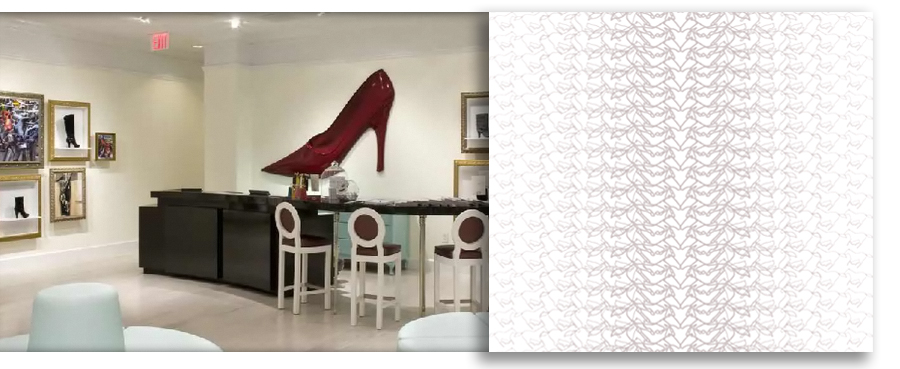 jones new york – shoe woo
Stampede in Rain at the new Shoe Woo boutiques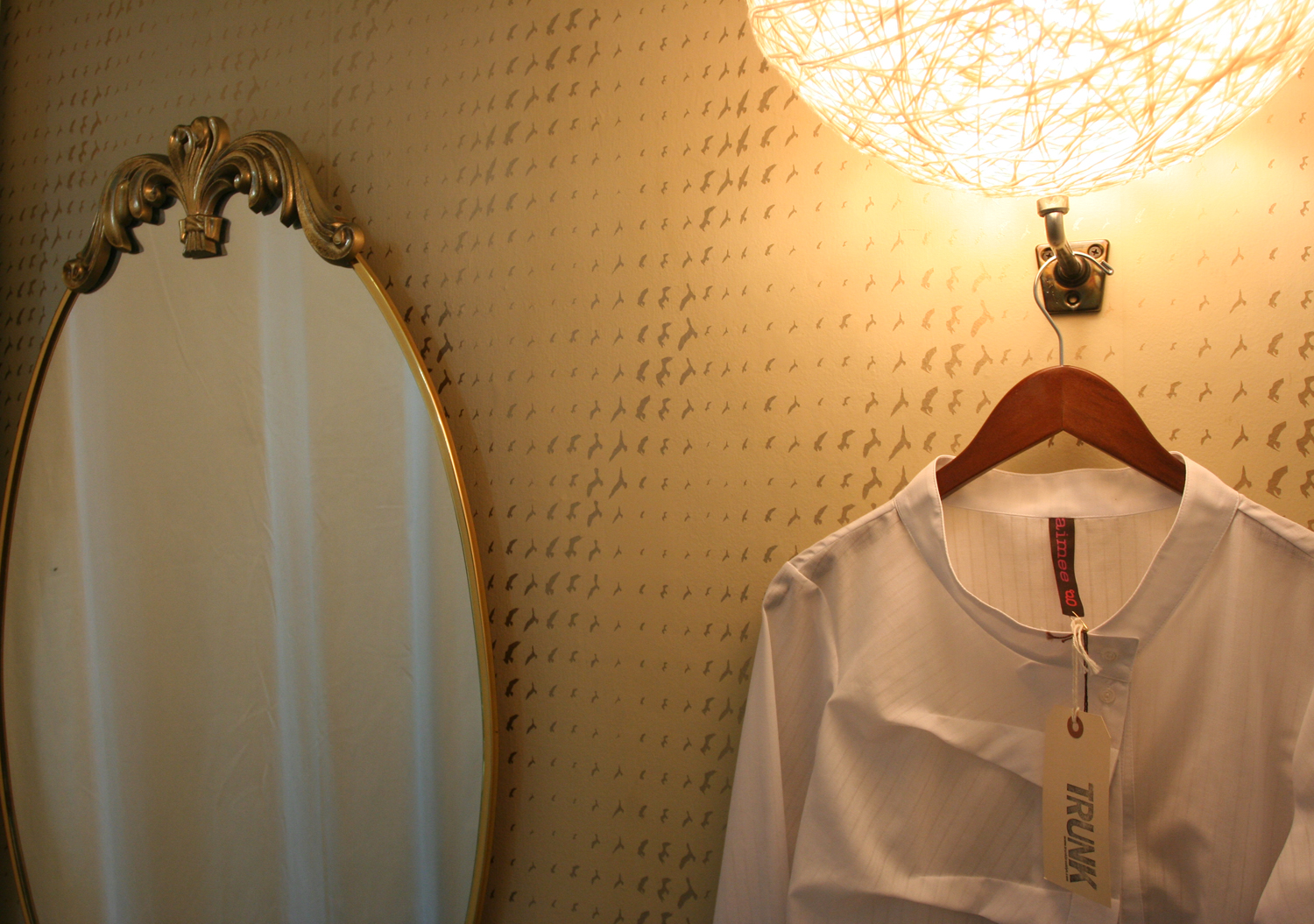 trunk
Flux in Flaxen in trunk's dressing rooms in Dumbo, Brooklyn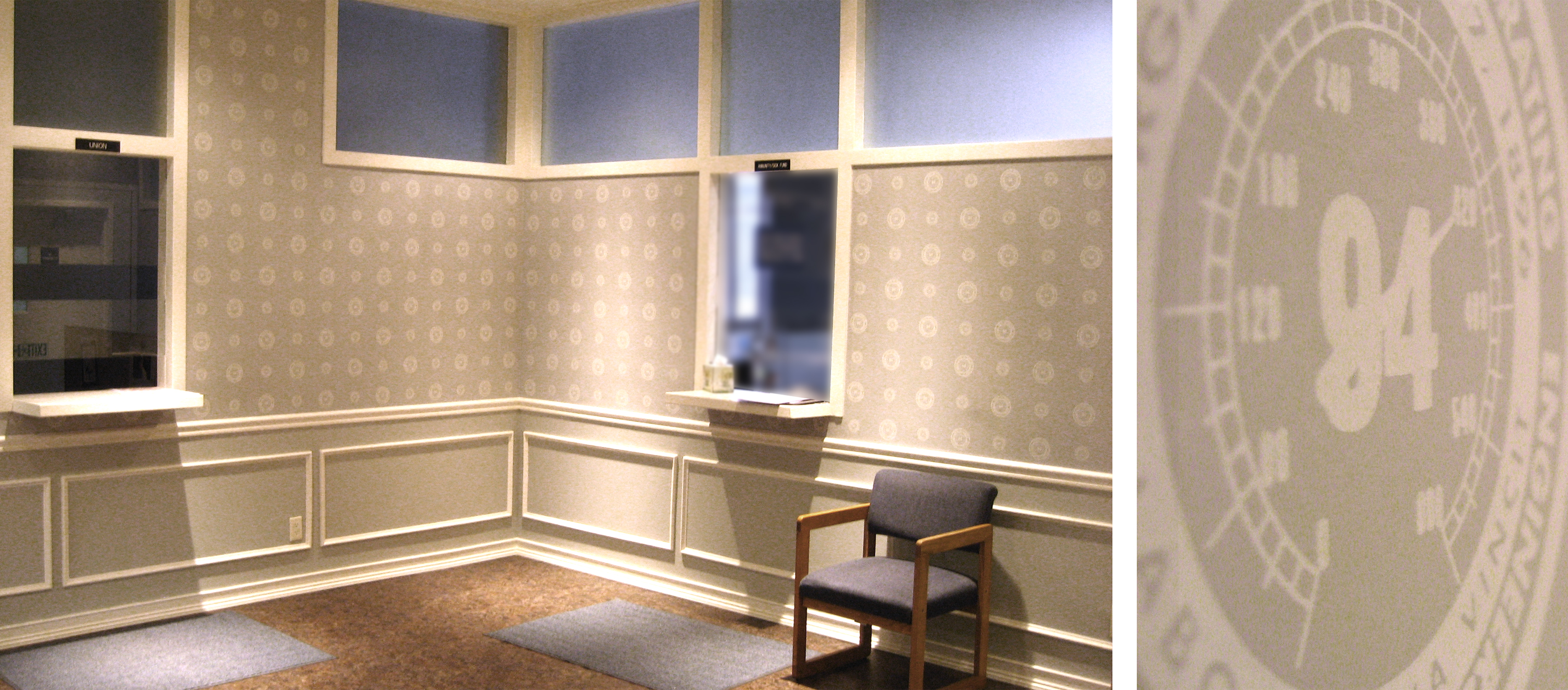 local 94
custom pattern design for the local 94 operating engineers of new york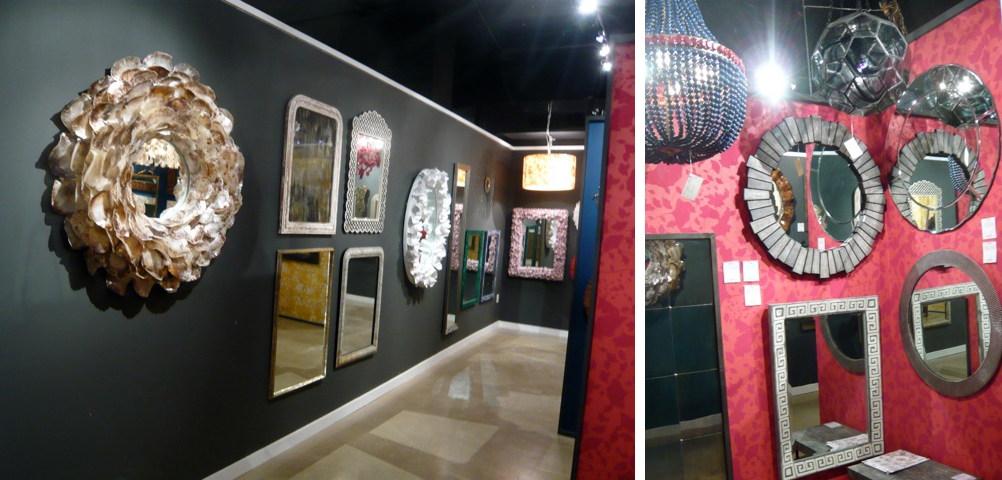 made good mirrors exhibition booth
Maidenhair in Red Velvet compliments Made Good Mirrors at the High Point Design Show in North Carolina.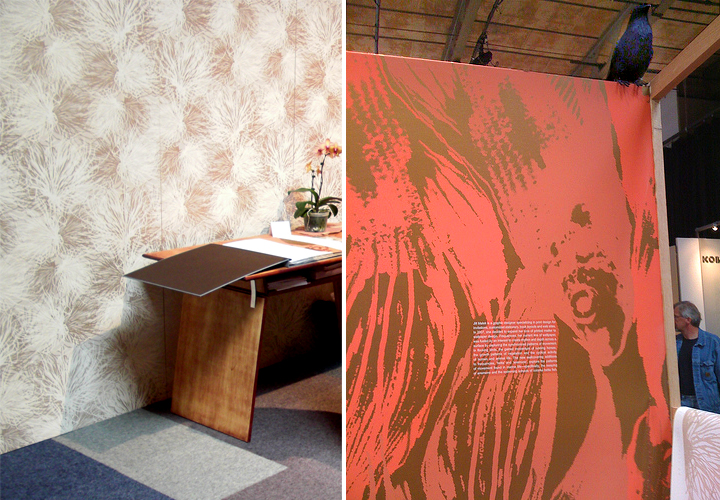 jill malek booth at bklyn designs 2009
Our second year exhibiting at BKLYN DESIGNS in Dumbo—we had a great response to our